Expertise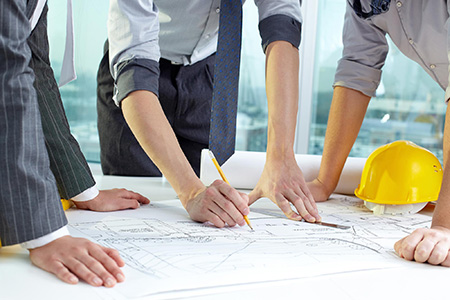 SYSTEMS ENGINEERING
L'Elettrotecnica Visintini is the only partner you'll need for design and construction supervision of industrial production systems. It offers any technical solutions that use electrical energy as a primary source: electrical and automation systems, mechanical systems, and HVAC. This gives customers three advantages:
- a single partner for technology design;
- uniformity among different types of systems (electrical, mechanical, pneumatic, hydraulic);
- worksite experience: anticipation of and engineering solutions for construction problems.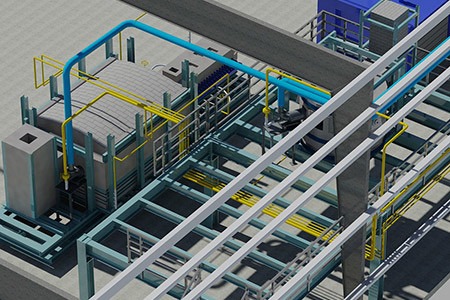 INDUSTRIAL AUTOMATION
Systems optimization (dependability, lower installation and operating costs, environmental impact) must be combined with industrial automation. L'Elettrotecnica Visintini handles process engineering by working to narrow the gap between business needs and available technological potential. This gives the customer three advantages:
- the convergence of diverse systems and processes;
- loyal support in negotiating with suppliers of processes;
- a technical consultant instead of over-zealous salesmen.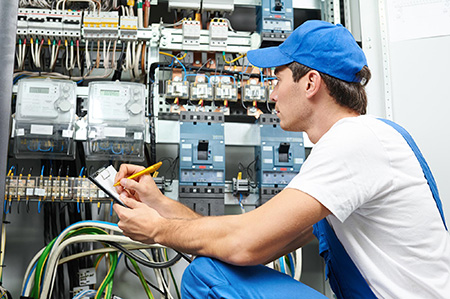 CONSTRUCTION AND ASSISTANCE
Project efficiency is learned at the worksite: that's where L'Elettrotecnica Visintini got its start, where it developed, and where it happily continues to install and maintain industrial technological systems. This gives customers three advantages:
- a single partner for design, construction, testing, and assistance;
- efficient assistance based on detailed knowledge of systems;
- economies of scale that boost return on investment.